Surviving the Transition to the Crib & Nursery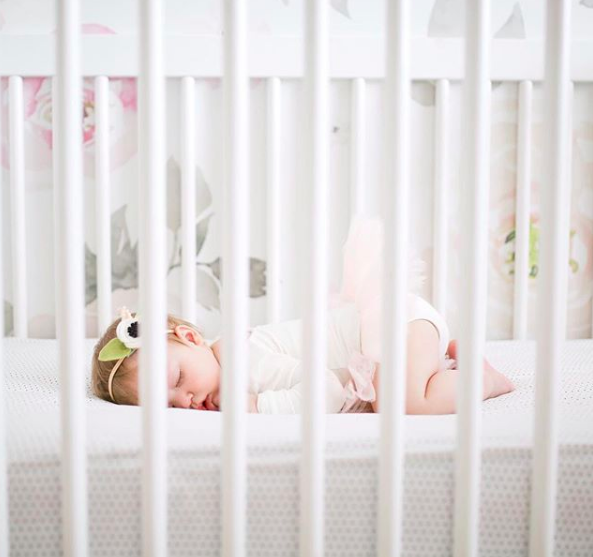 Surviving the Transition to the Crib & Nursery
"The Perfect Sleep Guide for Parents with Infants looking for gentle & modern approach to the nursery & crib transition, leading to child sleep success & independence."
This Sleep Survival guide is exactly what every New & Pregnant Mom needs to know when the time comes to move baby or older Infant to the crib and/or nursery! When you have a brand new baby, the last thing you have the energy for is reading multiple sleep books trying to figure out how to help your Infant sleep. With 20 pages of information that you won't find together anywhere else, this is the ONLY baby sleep information you'll ever need to read about the transition- and it's proven information using our gentle approaches to room and crib acclimation! This "mini" guide is packed with amazing secrets and EASY tactics previously only shared with full-time clients. DOWNLOAD NOW- don't wait until your baby is too old to make the move! You will wish you had this from the beginning! For ages birth through 36 months old.
INCLUDES
A realistic look at room and crib acclimation for the modern parent

Gentle and gradual approaches to moving your baby to the crib, nursery, or both simultaneously

The "Must Have" sleep items necessary for a smooth transition and reduce anxiety

The "Do's and Dont's" of Moving Baby to a Crib and/or Nursery

What to Expect from your Infant during the Transition and how long the process takes overall

Transitioning out of the Rock N' Play, Swing, Stroller, Carseat included

Question & Answer portion with questions submitted by clients and real families via social media

Real Family Example of Moving a Breast-Fed & Bed-Sharing Baby to their own room & crib successfully

& more!
Photography courtesy of RavenVasquez Photography